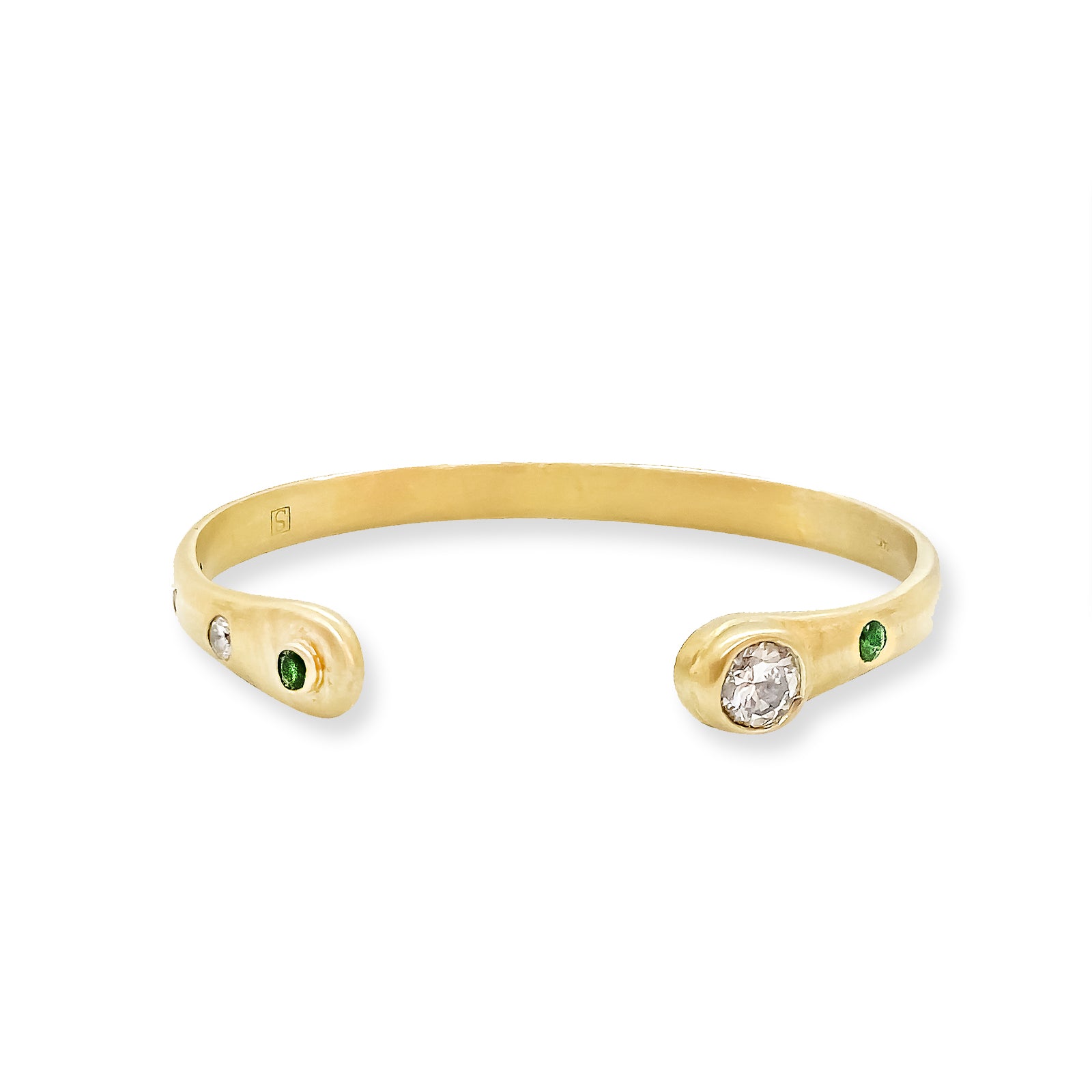 14k Gold Small Torque Bracelet
14k Gold Torque Bracelet - This timeless cuff bracelet is a true signature piece and totally customizable. I've done it with rubies, emeralds and all diamonds. Prices vary due to gemstones and size of wrist. Starts around $8,200.
Customize it-  we can also create this bracelet in 18k gold, or choose different gemstones.